A warm welcome to Proformica!
Good, functional, attractive websites and a few other things. At very, very nice prices.
Examples of "our" jobs
In addition to the website you are currently looking at, here are a few more that "we" have done recently. Click and they will open in a new window.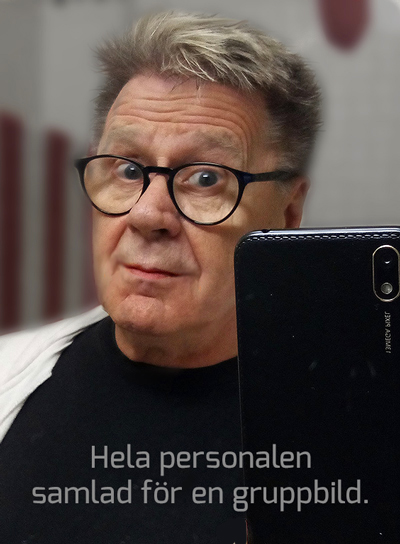 About Proformica
Proformica consists only of me, Danne Vendel.
Been building websites since 1999. Before that, during the analog era before the arrival of the internet, I e.g. ran a small advertising agency in Karlstad, Sweden.
For a few years I also worked at Dentsu, one of the world's largest advertising agencies, at their office in Vietnam. A couple of other years I was advertising manager at the oil company Castrol in Sweden (pardon the bragging, but I've been ordered to bring this in).
I don't rent an expensive office. Instead, my workplace is at home. Thus, I have no costs for the premises. And I don't have any employees, hence no salaries to be paid every month.
Therefore, I'm able to offer just about the same services as large, established web agencies do - but at significantly lower prices. That makes my clients and myself feel quite pleased.
No thanks. The "web designers" who only can create websites in Wordpress are like "cooks" who merely are able to heat up frozen ready meals with associated flavor enhancers, color additives and other pleasant things.
Choosing who will build your website is the same. Either you choose a Wordpress installation and get 1,200 redundant files + database installed. Plus an incomprehensible management system, visits by a thousand russian hackers every month and receiving regular emails that your website "must" be updated.
Or you choose to have your website handmade. That's exactly what I do. Hand-coding everything according to your needs. Nothing else. You can find the contact details at the bottom of the page. Welcome!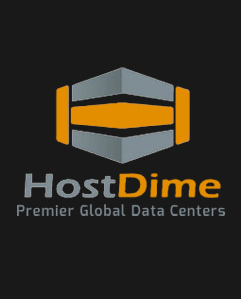 Web hosting
Have been renting server space at HostDime, one of England's leading data centers, for 15 years.
The advantage of both building websites and having my own web hosting is enormous, not least for my clients. They don't have to worry about who to contact to get a new email address, change a picture or find out the website's visitor statistics. I handle everything related to their internet presence.
My customers are smart. Everyone I've built websites for has also switched to my hosting.
More than web design!
(Click the images to make them larger.)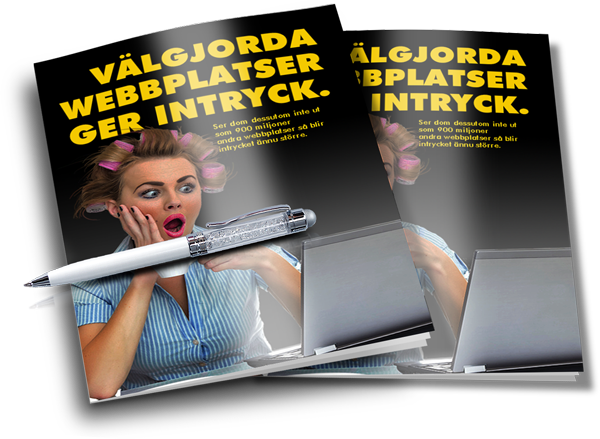 Brochures, advertisements, signs:
I produce originals for pretty much anything. Brochures, advertisements, signs, t-shirts or even something as "insignificant" as invoices, envelopes, business cards and stationery.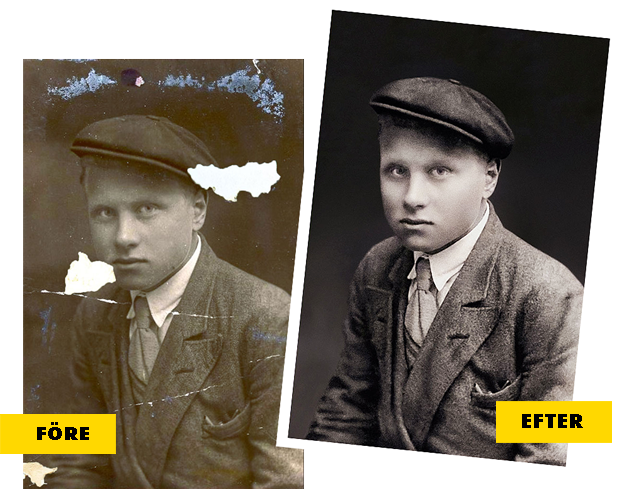 Restoration of photographs:
It is incredibly sad when old paper photos are worn and destroyed. I completely renovate and return a digital, high-resolution image file. If you then want the image on paper, just print it out.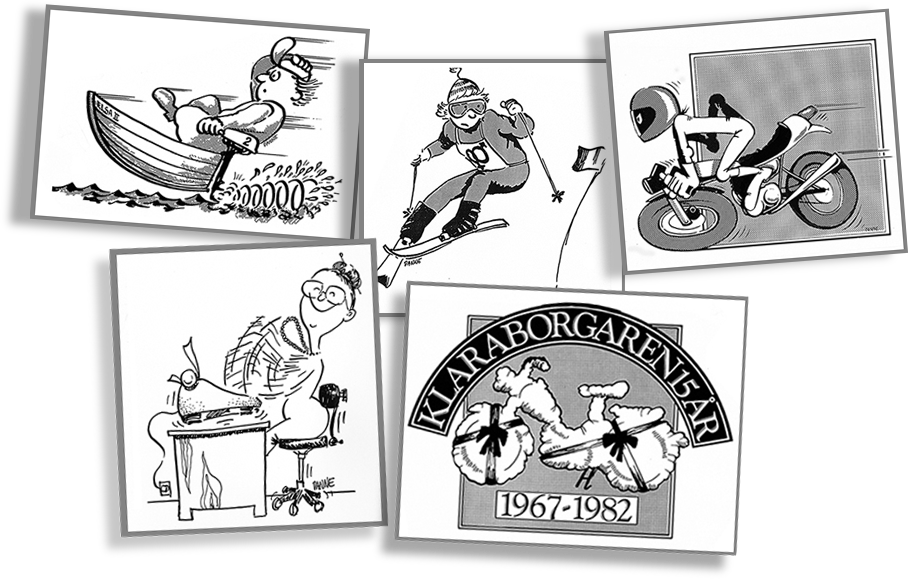 Illustrations:
I have a penchant for "funny" illustrations and in black and white. The picture shows some previous jobs I have done. But I'm just as happy to create "serious" illustrations and in color.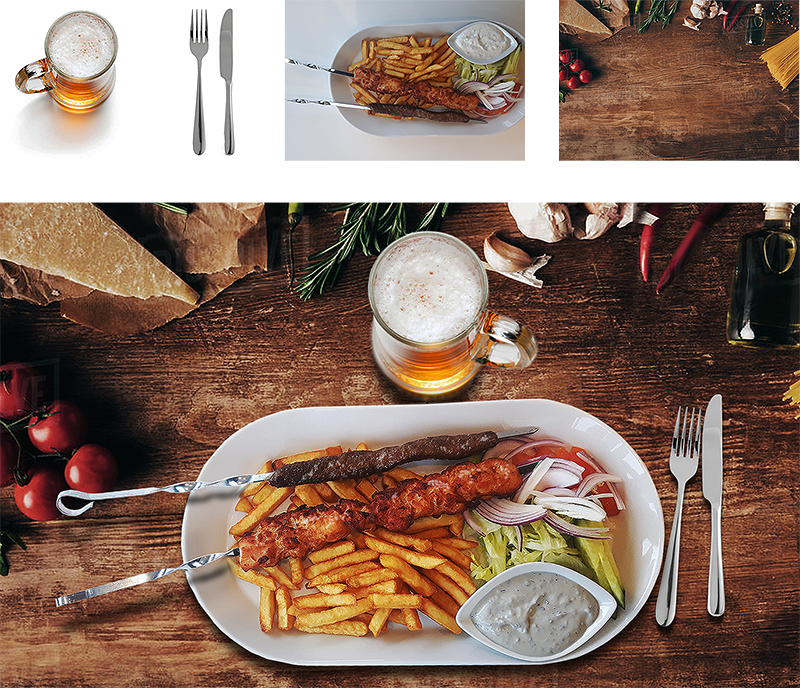 Photomontage:
Sometimes it is necessary to improve images, to remove parts, to combine parts from several images, to enhance colors, etc. I often create a completely new image from several different photographs. Here are four separate images combined into one.
Credentials
I have known Danne for about 900 years and have always had good experiences with his work. He helped me with advertisements and illustrations already when I had the shop Adam on Västra Torggatan in Karlstad and he built the websites for my previous movements; Adam Textiltryckeri, TillBåten and AdamMarin.
Danne has always set up quickly and solved any problems and has always done good work at very reasonable prices.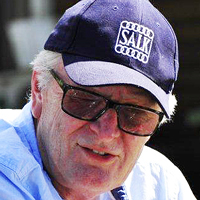 Billy Jönsson
AdamMarin
Proformica and Danne are accommodating and creative, but above all it goes quickly and we got a new website up in a very short time. For the sake of simplicity, we chose to put the page on Proformica's web hosting as it gives us access to joint support both in terms of website and web hosting.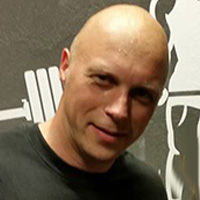 Tommy Andersson
former Chairman, Karlstads Atletklubb
We started running Stella Polaris with cruises in Lake Vänern in 2011. Needed a good website that also functioned as ordering, booking and payment. Found Proformica and Danne by chance, was impressed by his knowledge, what he offered and decided he had to take care of everything, i.e. arrange domain names, build website and set up a booking and payment system. One of the best decisions I made.
Danne talks in a way that you can understand, gives concrete suggestions. He stands with his feet on the ground. Not a single second of incomprehensible flume. He has also helped and made many useful suggestions about other measures to make the cruises on Stella Polaris even more popular.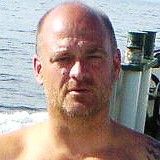 Anders Håfström
CEO Håfströms Rederi AB
We got in touch with Danne through acquaintances of acquaintances. Had started the tire company and needed a website. Danne arranged a domain name, built a superb website and put it up on his own web host. Everything worked perfectly.
A few years later we felt that the website should be updated and i.a. include an opportunity for our customers to book an appointment for a tire change directly on the web. We asked Danne if he could arrange this. Five days later he showed us a proposal that was exactly what we wanted.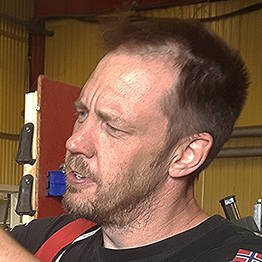 Peter Carlsson
Däck-Carlsson AB
Contact
Get in touch! Use the form or the contact details that are a little further down.